Hiring a tax resolution firm can help you if you have tax issues. It's indeed intimidating to receive phone calls from the Canada Revenue Agency about your taxes. The CRA has powers to levy fines or put a tax delinquent in prison for failing to pay taxes.
From 2012 to 2017, there are already 408 individuals and businesses who have been convicted because of tax evasion and other tax offences. Indeed, it's not uncommon for many people today to have tax problems. Nonetheless, there's one effective way to deal with your tax issues: Hire a tax resolution firm.
If you want to know about the role of a tax resolution firm and the benefits it provides you for hiring one, read this article.
Role of a Tax Resolution Professional
Tax resolution firms have tax professionals who represent taxpayers in dealing with the CRA and assist them in solving their tax issues. A tax resolution specialist has sufficient knowledge when it comes to tax laws, qualifying him/her to negotiate your tax problems with the CRA.
Whether it's paying back taxes, handling a CRA audit, or dealing with other tax matters, hiring a knowledgeable and experienced tax professional can be of great help.
Aside from working in a private firm, a tax resolution specialist may also work as a freelancer, or he/she can be an accountant who carries out different tax-related tasks. A tax resolution specialist can also be referred to as a tax resolution attorney because he/she represents clients before a government agency.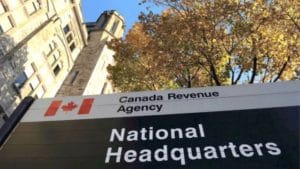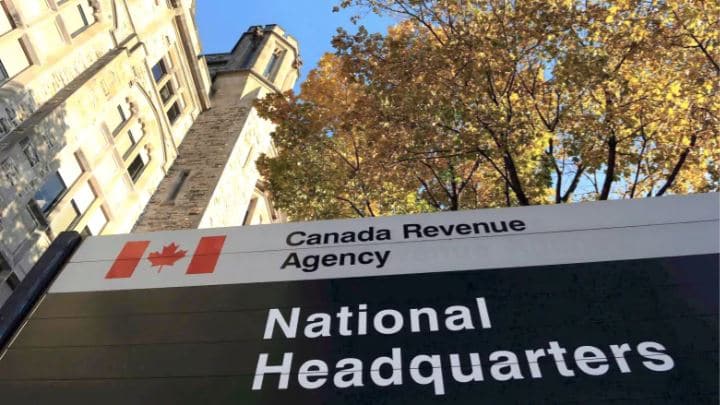 Advantages of Hiring a Tax Resolution Professional
Hiring a tax resolution specialist to assist you in overcoming tax problems with the CRA has several advantages. Tax resolution professionals can give a definite strategy to free taxpayers from the complicated process of dealing with the CRA. Here's a list of benefits when you get the services of a tax resolution specialist.
A Tax Resolution Professional Will Protect Your Rights as a Taxpayer
One of the rights of a taxpayer is the prerogative to choose a tax professional who can represent him/her before the CRA. This right to tax professional representation is enshrined in the Taxpayer Bill of Rights of Canada.
The mindset of most people is that getting the services of a tax professional is a show of guilt. But, no, it's not. We have to change this negative thinking because picking a representative who knows about tax law can give you peace of mind when it comes to your tax issues.
A tax resolution specialist has considerable knowledge about tax litigation and knows how to deal with the CRA to defend your rights as a taxpayer and protect your assets.
You Won't Deal with the CRA Directly
Working with a tax resolution firm gives you the benefit of not having to deal with the CRA directly. All you have to do is talk with your representative, and the latter will speak and negotiate with the tax agency on your behalf.
A tax resolution specialist is competent to handle matters, such as:
Answering phone calls and letters from the CRA.
Preparing and submitting the necessary documents to the CRA.
Ensuring your rights as a taxpayer are protected.
Filing your federal tax returns.
Representing you during audits and hearings.
It's not easy to handle your tax problems on your own. Just imagine the work you have to put in throughout a complex tax audit or proceedings. You need to have an effective tax professional to ensure that you'll overcome your tax issues. It will also save you time and effort.
You Can Settle Your Tax Debt for Less
There's also the possibility of settling your exorbitant taxes in the lowest possible settlement if you hire a tax resolution professional. Tax resolution specialists are well-versed in the tax code and know what are the existing loopholes so that they can reduce their clients' tax debt or get you tax debt relief.
If your tax debt already amounts to thousands of dollars, of course, you want to minimize it as much as possible. Hiring a tax professional is the key for you to save money on your tax obligations. Your tax specialist can settle your tax debt with the CRA for less or make an Offer in Compromise to lessen what you owe to the tax bureau.
A tax resolution specialist can also eliminate the accumulated penalties and interest to make your tax debt affordable to pay. There are cases when taxpayers only have to pay the principal amount of what they owe after a successful negotiation with the CRA through the help of tax attorneys.
Tips When Hiring a Tax Resolution Specialist
You need to make sure that you hire a licensed tax resolution professional to help you with your tax problems. Here are some tips you have to keep in mind when hiring a tax resolution specialist.
If you look for a tax professional online, keep an eye out for certain things. Make sure that the website gives the full names, bios, and terms of service of the tax professionals.
Don't get drawn to so-called promises, guarantees, and too-good-to-be-true testimonials. Instead, visit the Better Business Bureau website to see if the tax resolution firm is legit.
Make sure to talk with a licensed tax professional who is actually going to represent you. Your representative can be the owner of the firm or one of its associates.
Don't forget to ask important questions to the tax specialist. For instance, you can ask how he/she conducts tax return reviews. Make sure that the answers are sensible enough before you hire him/her.
Pick a tax resolution firm that provides the best service possible for what you're paying. Yes, there are affordable tax specialists. But some of them may take shortcuts and neglect the crucial points of your tax case. While good tax specialists will look closely into your case full time and create the necessary solution for it.
Takeaway
Now you know the importance and advantages of hiring a tax resolution specialist to solve your tax problems. Make sure to keep in mind the information on this blog article. You can also visit debt.ca if you need a consultation about your tax debt.