Reading is good for your health. The benefits of reading books are abundant — heightened ability to empathize, cognitive decline prevention, lowered risk of depression, improved sleep, and better vocabulary are only a few. Many Canadians reap the benefits of reading, as the average Canadian spends six hours a week reading some form of print.
Personal finance books are popular reading choices for Canadians as well. Almost half of Canadians seek out financial education through some form or another, and 22% of Canadians specifically read books to strengthen financial knowledge. Others choose online learning or courses to pursue their financial education.
Some books are written by Wall Street authors who boast that they'll teach you to be rich. Some of these books offer interesting perspectives, but many other books that offer a more humble approach to finance. The best personal finance books show you how to make sustainable lifestyle changes to curb spending, and how to make better investments. Financial literacy improves when you improve your relationship with money.
Personal finance books offer financial advice on many financial topics, including money management, paying off debt, handling student loans, retirement planning, healthy credit card use, and more.
Here are 7 personal finance books that we think might improve your financial life:
1. Clever Girl Finance – Bola Solundi
Bola Solundi's writing is accessible and very easy to read. Clever Girl Finance is a great finance book for beginners, as it starts small and simple. Solundi offers common-sense advice for the everyday person about how to build a budget, invest in your future, and manage your finances, even with a small salary.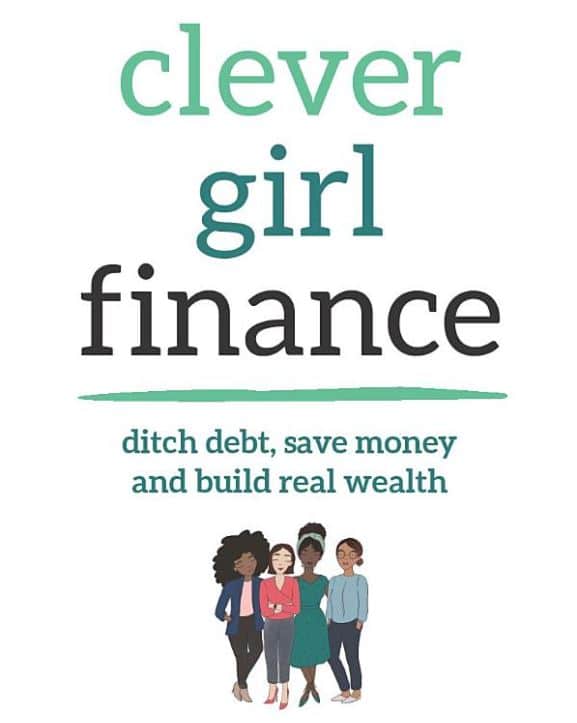 She also offers real-world opinions and experiences from other financially savvy women, making the book great for women who wish to relate to the author.
Moreover, Solundi speaks about the importance of assertiveness and asking what you're worth through negotiating raises. This topic is especially relevant for women, as 66% of women don't negotiate their salaries.
"Women are the economic engines of their communities; that's why it's so important they have tools to ensure success. Clever Girl Finance is just such a tool, a wonderful, interactive guide through the daunting world of personal finance. A clever girl will find this book proves, 'to know better is to do better."
–Monique Nelson, Chair and CEO, UniWorld Group
2. I Will Teach You To Be Rich – Ramit Sethi
Sethi's book offers a big-picture way of looking at finances. He encourages the reader not to narrow in on small expenses like the odd dinner out or lattes in the morning. Instead, he promotes putting careful thought into your investments, negotiating raises, and maximizing the benefits of credit cards. His outlook is long-term, and isn't as budget-focused as other books by other financial experts.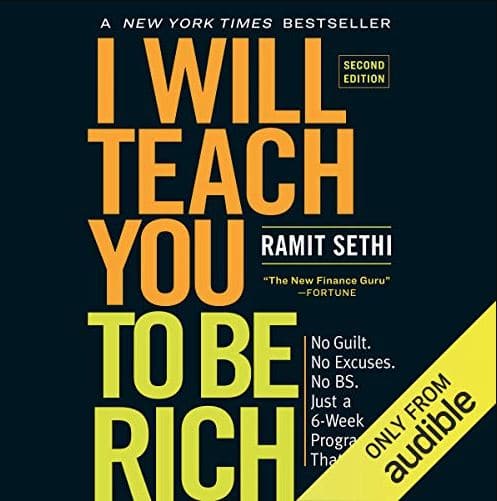 What's great about this book is that it covers life events and how they interact with money, such as love, psychological barriers, and more. I Will Teach You To Be Rich offers a human, relatable approach to strong financial advice.
"Don't let the breezy, irreverent style of this book fool you. It contains serious advice on personal-finance decisions, from budgeting and savings to spending and investing."
— Burton G. Malkiel, author of A Random Walk Down Wall Street)
3. The Little Book of Common Sense Investing – John C Bogle
Aimed at both beginner and experienced investors, The Little Book of Common Sense Investing focuses on investment strategies, with a focus on low-cost index funds. He approaches the topics (index funds) from multiple perspectives to defend his rationale.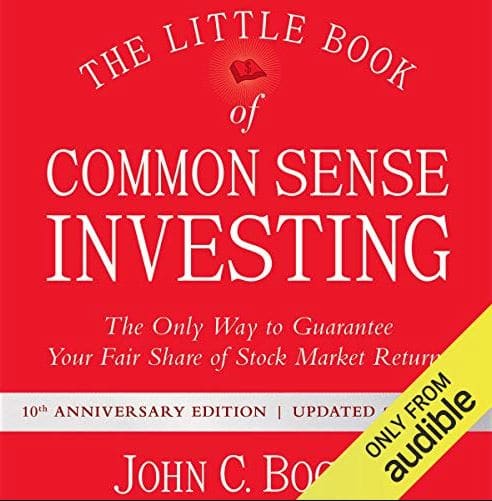 Bogle also covers retirement investing, stocks and bonds, and promotes thinking long-term when it comes to investments. He advises against the quick-rich schemes that come with day trading, and boasts the approval of investment king Warren Buffet.
"One hundred years from today, historians will remember only two investors from this era—Warren Buffett and Jack Bogle. The two books they will note? Buffett's bible, Ben Graham's The Intelligent Investor, and . . . anything written by Jack Bogle. In a world of investment foxes, Jack remains a stalwart hedgehog. The Little Book of Common Sense Investing, updated here, will prove timeless as it thoughtfully articulates Bogle's one big idea—how investors can get their fair share of market returns."
—STEVE GALBRAITH, Managing Member, Kindred Capital
4. Moolala: Why Smart People Do Dumb Things With Their Money – And What You Can Do About It – Bruce Sellery
Business journalist and T.V. host Bruce Sellery offers a practical approach to money management in his book, Moolala. Aimed at the everyday citizen, employee, or businessperson, Moolala offers a very simple strategy for people that want to get better with their money. Sellery also uses stories from real people to relate to the reader, and channels humour and compassion in his writing.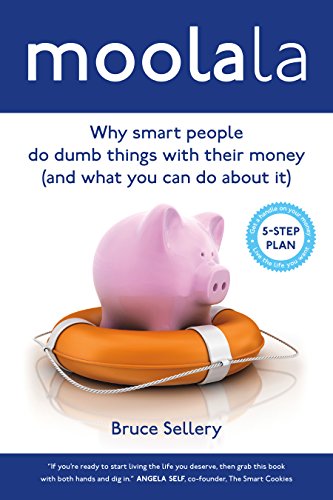 Moreover, Sellery's structure is easy to follow, and his short summaries at the end of each chapter help the reader retain his helpful information.
"Moolala has something for everyone. By turns funny, smart, and wise, it's a must-read for anyone who wants to take control of their financial future. And who doesn't want that?"
–Amanda Lang, Senior Business Correspondent, CBC News; co-host, Lang & O'Leary Exchange
5. Worry-Free Money – Shannon Lee Simmons
Worry-Free Money is a great book for people who struggle with budgets. The book is aimed at the everyday Canadian, and focuses on spending, habits, and a budget system that isn't as rigid as others. Simmons proposes that readers set aside money immediately for their financial obligations and retirement. Everything else is worry-free. Her tone is compassionate, and she encourages readers not to feel guilty about spending or saving.
6. The Year of Less: How I Stopped Shopping, Gave Away My Belongings, and Discovered Life Is Worth More Than Anything You Can Buy in a Store – Cait Flanders
The Year of Less is great for people who enjoy reading biographies and memoirs, or for people that prefer a personal, storytelling aspect to an educational book. Although the book has sound, financial advice, it centers around the very personal story of the author, Cait.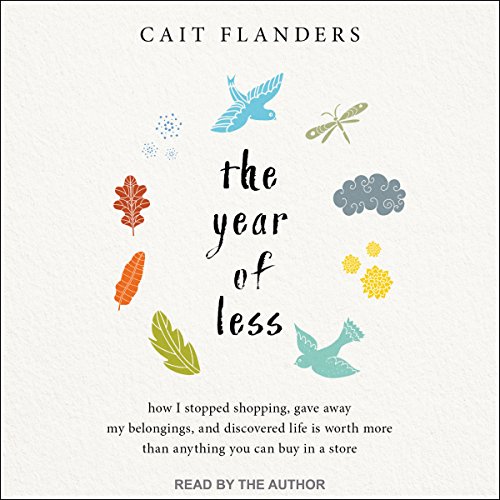 After struggling with massive debt, binge drinking, and shopping excessively, Cait changed her lifestyle and challenged herself not to shop for a year. She also describes her research into the zero-waste movement and how she let go of many of her belongings. Her book focuses more on the lifestyle aspect of financial health, and shares her experiences of learning to need and consume less.
"If you've ever felt there must be more to life than consumerism and its vicious cycle, you'll find inspiration to break free in The Year of Less. Cait's highly readable and personal story is encouraging, challenging, and unbelievably helpful."
— Joshua Becker, author of The More of Less
7. Wealthing Like Rabbits: An Original and Sometimes Hilarious Look into the World of Finance – Robert R. Brown
Wealthing Like Rabbits is a fun take on money management, filled with jokes and references to pop culture and movies. Brown's laid-back tone makes the book accessible to anyone, which makes the book ideal for any audience. However, the humour and pop culture references make the book especially ideal for the younger generation.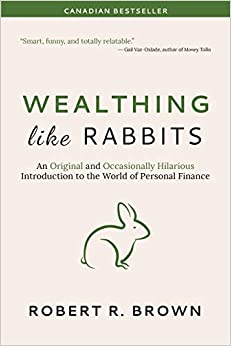 Topics covered include financial planning basics, retirement planning, tackling debt, mortgages, and credit card best practices.
Conclusion
No matter what stage in life you're in, personal finance books have insightful, strategic advice that might improve your financial life. With so many different authors and styles for these books, you're sure to find one that you like. If you're struggling with overspending and debt, get in touch with one of our credit counsellors today.