Is there a housing crisis brewing in Canada? With eviction moratoriums and mortgage payment deferrals having already expired for 2020, it's possible many Canadians still suffering from COVID-related layoffs may have trouble paying for a place to live.
We spoke to six housing experts across Canada for their thoughts on what homeowners and renters can do to stay ahead of the game. The mission: to keep their homes and weather this economic storm until next year.
Our Experts:
Eviction moratoriums have ended in most provinces. The economy being what it is, many renters will be faced with either a huge bill for back rent. Let's not forget possible late fees or immediate eviction.
What steps can renters take to survive the end of moratoriums?
David Stroud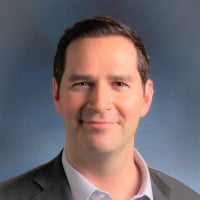 According to Rentals.ca, October rental rates were down 8% year-over-year. So renters who 'disappear in the night' may be able to find a new rental at a much lower monthly rate.
Expert Stroud's Response:
Renters should negotiate a payment plan with their landlord to repay their unpaid rent. Each province provided guidelines for how to do this.
For some renters, the extra monthly payments could be a significant financial challenge.
Realistically some renters, particularly those owing several months back-rent, will choose a 'Midnight Move-Out' or 'Night Flight.'
According to Rentals.ca, October rental rates were down 8% year-over-year. So renters who 'disappear in the night' may be able to find a new rental at a much lower monthly rate.
It's up to their old landlord to chase them for the back-rent, and their new landlord may be unaware of how they treated their previous rental.
Expert Calla's Response:
The provinces have stepped in to protect renters by not allowing eviction for non-payment of rent and encouraging renters to communicate a plan with their landlords openly. While some things can be mandated, working together to find solutions is the best step a renter can take.
Additionally, renters can start by looking at where their spending is. We're all learning something new together and adapting accordingly as we navigate these changing times. The sad reality is that seven out of 10 Canadians are living paycheck to paycheck. When we look at why that is from a financial literacy perspective, the basics of establishing a budget of what one can afford and spending within their means is the root of the issue.
The budget baseline should always include a portion of your paycheck automatically going to savings, just like taxes come off the top. Our savings should be fixed too. Then you spend for your housing and entertainment, clothing and other expenses. Utilizing that budgeting method is one thing within our control we can do to help us through these difficult times. If every consumer had 6 months' living costs as an emergency fund set aside when these events out of our control happen, we would be better able to weather these storms together.
Expert Jarvis' Response:
Any good tenant should not be facing immediate eviction. Keep in mind that many of them have not had their incomes disrupted by COVID-19 and have been able to keep paying rent. Those who have been impacted by COVID-19 should, by this point, have talked to their landlords about their financial situation and come to some sort of an agreement about repayments. No landlord expects someone out of work for six months to be able to pay all the missed rent at once. One of the tenets of real estate investing is that if you have a good tenant, you should not let them go. But if someone has been missing their rent payments and has refused to play ball with their landlord, they shouldn't be surprised if they get evicted.
Ismail Ibrahim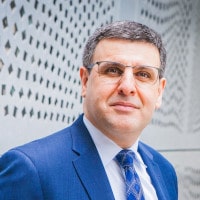 From a practical standpoint, tenants need to understand that most landlords do not want to evict tenants.
Expert Ibrahim's Response:
Tenants need to negotiate fair repayment agreements with their landlords.
From a legal standpoint, during an eviction hearing, the Landlord Tenant Board is required to assess whether the landlord provided a reasonable repayment plan if the tenant was unable to pay rent due to Covid-19.
From a practical standpoint, tenants need to understand that most landlords do not want to evict tenants. Evictions would lead to vacancies that would be difficult to fill with a replacement renter in this market. The landlord would then have a unit that was not generating any revenue. And the landlord would not be in a better financial position. Therefore, renters have the leverage to work with their landlords and come up with reasonable repayment plans. These plans need to balance landlords' need to have the arrears cleared as soon as possible, with the renters' ability to pay back the arrears while having enough funds to meet their other obligations.
Expert Cooper's Response:
If your income has been affected by COVID-19, your best first step is to be open and honest with your landlord. Explain the situation to your landlord. Say that you're doing everything possible to pay the rent on time. By being upfront with your landlord rather than your landlord having to chase you for the rent, your landlord is likely to appreciate it and willing to be more lenient when it comes to the rent.
If making the full rent payment is out of the question, rather than skipping making your rent payment, discuss it with your landlord and try to come up with some sort of mutually agreed upon payment arrangement.
You may be receiving the Canada Emergency Response Benefit (CERB). That may be enough to cover the rent in small and medium-sized towns and cities, where the rent tends to be a lot more affordable. However, if you're living in a big city like Toronto or Vancouver, where the rent tends to be a lot higher, $2,000 a month from the CERB just isn't enough to pay for the rent and all of life's other expenses. Sure, you could dip into emergency savings, but if you don't have any savings, that's when you're going to run into a cash flow crunch.
If you're in a big city and you can't afford the rent, come up with a temporary monthly rent amount that your landlord agrees to. Agree to resume paying the full rent amount and paying back the money that you owe once you bounce back on your feet. If you can't make the rent because you're out of a job due to COVID-19, keep your landlord updated on your job search efforts and/or when you're recalled to your workplace and can start paying back the rent. These are difficult times, so most landlords tend to be understanding as long as you approach them, rather than the other way around.
If you don't anticipate your income recovering anytime soon, you might consider moving to a less expensive place. For example, do you really need to live downtown, especially when all the best amenities, including restaurants and gyms, are closed? You might consider moving to the suburbs when rents tend to be more affordable. You might consider moving out of the city altogether if your job allows it. The move doesn't have to be permanent, but at least you can fix your immediate cash flow issues.
Make sure you understand your rights. Your landlord can't just throw you out on the street. There's a process your landlord needs to go through to recover the rent owing and to evict you from the property. This process can often take months, buying you even more time.
There's also an equivalent mortgage payment deferral for homeowners that ended September 30. What can homeowners caught flat-footed by the COVID economy do to avoid losing their homes?
Expert Stroud's Answer:
Seek to refinance your home over 35 years to reduce your regular payments. You'll need a mortgage broker to do this because most lenders don't offer 35-year mortgages.
Refinancing may not be an option for people with fixed-rate mortgages. Breaking their current mortgage contract may trigger a huge penalty fee. These homeowners should ask their current lender about a 'blend-and-extend' option. A blend-and-extend effectively blends their current mortgage rate with current super-low rates and lowers their regular payments.
If neither of these options is available, ask a mortgage broker about some of the more creative solutions available.
Expert Calla's Answer:
The great thing is if you have homeownership, you have options. Thankfully, with all-time low mortgage rates, connecting with an accredited mortgage professional can provide you with unbiased advice. For example, we know where our clients have their mortgages. Those who are with the major banks were proactively sent what their lender is doing for the mortgage deferral process and how to access these resources. So they knew from day one how to safeguard themselves and avoid financial stress. After the deferral program ended, we aided and assisted our clients in blending and extending their mortgage (if they had the ability to do so). In most cases, the additional payment they would've had to pay on the deferral was eliminated or reduced because of that proactive mortgage management strategy.
A mortgage professional can do the math to see if it's worth it for you to break your mortgage. If you have been hit by hard times, you can look into getting a second mortgage. It'll improve cash flow until things stabilize for you. Independent mortgage brokers have access to dozens of banks, trust companies, and lenders that are not accessible any other way. Many have different policies when looking at borrowers that provide more options than any lender alone can offer. It also protects their credit. Shopping on their own with the lenders visible to the public only hurts the score further and decreases the lowest cost options.
So here is the most important reason why you need to use a mortgage broker. The banks won't call you and tell you how to make them less money. So this is why in terms of financial literacy, who you select to take with you on your mortgage journey will make all the difference in what your lifestyle is going to look like.
Expert Jarvis' Answer:
Whether your ability to make your mortgage payments took a hit in March or June or even last week, you need to reach out to your mortgage broker immediately. Don't wait for things to get better because there's an equally good chance that they'll get worse. Deferring your mortgage may not be an option. But that doesn't mean the person who knows your mortgage better than anyone can't help you out.
Paul Taylor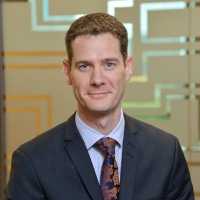 The number of mortgage holders who cannot pay their obligation following the deferrals' expiration appears to be quite small, significantly smaller than many forecasts. Banks and other lenders are reporting greatly improved performance of their mortgage portfolios since the deferrals were introduced.
Expert Taylor's Answer:
The number of mortgage holders who cannot pay their obligation following the deferrals' expiration appears to be quite small, significantly smaller than many forecasts. Banks and other lenders are reporting greatly improved performance of their mortgage portfolios since the deferrals were introduced.
It is important to understand that OSFI, the federal banking regulator, permitted banks capital relief when offering these mortgage deferrals. In "normal" times, banks would have to report deferred loans as non-performing loans. They also increase their capital reserves to ensure the additional risk of the possible bad debt; this was not a requirement through the deferral period. It is also important to contextualize the general marketplace anxiety in March and April when the vast majority of these deferrals were applied for. Bank call centres were inundated with mortgage holders trying to obtain the inaccurately reported "six-month mortgage holiday."
The volume of requests was so vast that practically, no bank had time to means test every applicant. As such, everyone who requested a deferral was granted one. Many people had been recently ordered to work from home, and the general sentiment of job security was low. Many took the deferral as a defensive measure, even though their cash flow position was unchanged. As the work-from-home situations persisted, so too increased the sentiment of job security. Many deferral participants voluntarily began making payments again. The vast majority of individuals who lost their employment were renters, not mortgage holders. This will also affect the real impact of the deferral expirations.
Even with the expectation of a minimal number of individuals requiring continuing mortgage relief post deferral period, the industry plans to assist wherever possible. The mortgage insurers have agreed to support the banks and lenders they insure. Their support applies to possible amortization extensions, additional deferral periods on a much more needs-tested basis, or in particular instances, possible interest-only provisions for limited periods. In brief, foreclosures are costly to administer. All banks would prefer to see a borrower return to good standing status. Repossing a property is not ideal for either party. Best efforts will be made on an individual basis to support a borrower post deferral.
Sean Cooper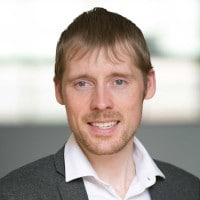 If you can't make the full mortgage payment, come up with an alternative arrangement with your mortgage lender.
Expert Cooper's Answer:
If your income has been affected by the pandemic, like renters, be honest with your mortgage lender. Let your mortgage lender know right away. These are unprecedented times. Lenders are more willing to find a solution that works if you're upfront about things. If you try to hide things from your lender, that's when your lender may not show as much compassion and leniency.
If you can't make the full mortgage payment, come up with an alternative arrangement with your mortgage lender. Again, the CERB may be enough to make your mortgage payments, but it might not. Especially if you're in a pricey real estate market like Toronto or Vancouver, even if you dip into emergency savings.
Your lender may be willing to defer your mortgage payments. Or, they may stretch out the amortization period to lower your payments. The last thing your lender wants to do is foreclose on your home. Foreclosing on homes is a lengthy and costly process. It's much easier for your lender to come up with a payment arrangement with you. Don't lose sight of this.
There are also mortgage payment relief programs out there that can help. Be sure to look into those. If you have a mortgage broker, it would be a good idea to reach out to them. A mortgage broker should be well-versed in these programs. The broker may also be able to figure out a temporary mortgage solution that you didn't even think of to get you through this rough patch without losing your home.
If you don't think you'll bounce back on your feet anytime time, it might be time to consider selling your home. But before doing that, you'll want to exhaust every avenue. However, at least selling your home provides you with an out. If you can sell it and have enough left over to pay back your lender, it should help financially. Then maybe you can rent or move in with family under you're back on your feet financially.
What could federal and provincial governments do differently to help homeowners and renters without hurting landlords and lenders?
Expert Stroud:
Vaccines will not be widely available until mid-2021; many businesses will not survive until then. After the economy reopens, it will take time for a new crop of businesses to open their doors and create new jobs.
To bridge the gap, the federal government should extend EI benefits through to the end of 2021.
The provincial and municipal governments should be developing a new simple, fast, and easy system for starting a business. That should include getting necessary approvals from various governments and departments. They may want to consider ways to reduce 'red tape' and potentially waive new enterprises' fees in the first 12 months after the economy reopens.
Angela Calla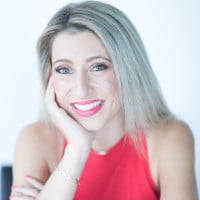 We all have to adapt to change and make choices. Experience demonstrates how you feel about personal responsibility. What you think the job of our government actually is will formulate your opinion.
Expert Calla:
If anything, the government has been pretty swift moving – they've worked quickly and given out a lot of money. They have provided rent relief programs, business loans, CERB, and many other resources. This spending the government has done is concerning to some degree. Of course, some have been hit really hard. But in the end, it comes down to two types of people: those who take and those who will fend for themselves. I've seen both ends of the spectrum.
We all have to adapt to change and make choices. Experience demonstrates how you feel about personal responsibility. What you think the job of our government actually is will formulate your opinion.
Expert Jarvis:
At this point, I'm not sure there's much more they can do. The federal government has already spent hundreds of billions of dollars to support the economy. Making direct payments to landlords could be a fantasy option, but that's not happening. The recently expanded employment insurance benefits should help people pay their rent. Provinces did what they could regarding eviction moratoriums. Still, according to many real estate investors I've spoken to, the moratoriums provided lousy tenants with an escape from paying rent, even if their incomes remained intact. Because of that, I don't think most landlords will be too keen on any new moratoriums.
Expert Ibrahim:
Concerning assisting landlords and renters, to date, the Provincial government has focused on an eviction moratorium and rent freeze, and neither has been a fair allocation of the burden between landlords and tenants.
Eviction moratoriums protected tenants from being evicted during the crisis, but there was no reciprocal assistance to residential landlords. As a result, many residential landlords bore the burden of the Covid-19 crisis. These landlords were not receiving rental payments but still had to provide for their obligations. They had to do maintenance and repairs on the rental units while paying their own mortgages.
Ontario also imposed a rent freeze, which protects renters that are not going to be evicted. Presumably, these are the renters that were not impacted by the Covid-19 crisis, thus paying their rents. It is unclear why these renters would need to be protected at the expense of landlords. Landlords, who are already facing financial pressures due to tenants not paying rent, are the ones that are going to have a greater impact.
One legislative initiative that can help is to provide guidelines for repayment agreements. There is often a power imbalance between landlords and tenants when negotiating repayment agreements, as landlords have more experience with such negotiations. The purpose of providing guidelines would be to assist both sides to come up with fair agreements.
Expert Cooper:
I think the government has done the best job it can under the circumstances. The rollout of the commercial rent relief program was pretty bumpy. But by and large, the residential rent relief and residential mortgage payment relief programs' rollout has gone pretty smoothly.
I just think doing a better job communicating the temporary measures put in place would help. A lot of people were confused and didn't understand the rules when they first came out. Making things clearer could have avoided a lot of the frustration that we saw at the beginning.
When a tenant can't pay the rent, it affects landlords, especially those with mortgages. Perhaps some sort of targeted measures for landlords that find themselves in this position. That would be a good start, but overall I think the government got it right for the most part.
I think the government needs to look at bringing back some of these relief measures. With the second wave upon us and some cities like Toronto in lockdown, I think it's crucial to provide relief a second time to those who need it most.
How much potential is there that we could be facing another housing market crash now that the mortgage payment deferrals and eviction moratorium have ended?
Stroud:
Housing corrections often coincide with recessions and rising unemployment. It happened in the early 1980s, early 1990s, the 2001 dot-com bust, and the 2008 Financial Crisis. Historically, it takes roughly two to ten years for home values to return to the pre-correction peak. Sometimes it takes longer.
Home values in each Canadian region were impacted differently by each recession. The early 1980s recession hit Vancouver real estate the hardest. Toronto bore the brunt of the 1990s recession, and the 2008 Financial Crisis hit Alberta particularly hard.
For example, an Edmonton house's benchmark value is still lower than the peak reached in 2007.
Today, home values in most markets are at record highs, and government support programs have shielded many Canadian households from the recession. Governments may have finally devised the economic tools to shelter the housing market from recessions completely. But with the second wave of infections in full swing and vaccines still awaiting approval, it is too soon to tell whether this time will be different.
With that in mind, Canadian cities with high unemployment rates are at the highest risk. Edmonton, Toronto, Calgary, and Vancouver are at higher risk of a correction. Ottawa, Victoria, and Quebec City appear to be at a lower risk. Perhaps it's because of a high concentration of government employees.
Calla:
Not even a pandemic can slow buyers. When you look globally, we are one of the most desired locations in the world. Due to our topography, geography, quality of life, great health care, and education. Safety without war and spaces where our communities look to support each other any way we can. I can't imagine anything will stop this crisis. It's shown more than anything that people are resilient. And, with the right mindset, we'll always find a way to move forward. Never say never, so while the future is yet to be written, we can focus on the fundamentals of watching our spending.
Clayton Jarvis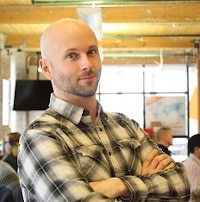 If it hasn't happened in Alberta or Newfoundland by now, why would it ever happen in any of the provinces whose economies are actually working?
Jarvis:
Zero. For housing prices to crash, there would need to be a colossal explosion in supply. One so extreme that enough homeowners in a given market all need to sell their homes –at a loss – at the same time. Where in Canada would that happen? If it hasn't happened in Alberta or Newfoundland by now, why would it ever happen in any of the provinces whose economies are actually working?
Taylor:
I don't believe it is very probable. The recent announcements of vaccine availability mean a likely return of traditional immigration numbers. New Canadians need a place to live, and so the return to historic housing demand levels should easily offset the few unfortunate families that may need to sell their property. I don't think there will be sufficient national inventory spikes for significant price erosion to occur. That said, markets and circumstances are regional, so negative impacts are possible in pockets.
Ibrahim:
It is difficult to assess the future impact. We know that the average incomes of Ontario's renter households are about half that of homeowner households. Incomes are $47,729 vs. $101,254, based on the 2016 census. If the post-Covid recovery is of the "K"-type curve that many have predicted, where some will recover quickly. Others continue to struggle, and low-income individuals will be the ones that will have a slower recovery. Thus, there will be an impact on the rental market. Cumulatively, renters pay an estimated $1B in rent per month in Ontario. Thus the impact could be significant.
Cooper:
I don't like to speak about the real estate market as one thing. It's very regional. It can vary a lot from province to province, city to city, and even neighbourhood to neighbourhood.
It really depends on where you live in Canada. For example, the COVID-19 pandemic has really hurt people in Alberta. Not only has the resource sector taken a beating, but COVID-19 has also affected the overall economy as well. With the economy not firing on all cylinders, the demand for real estate has dropped. That's why we see a price correction there.
However, if we look at somewhere like Toronto, the real estate market is still going strong. Toronto saw a record number of homes sold in 2020. Certain segments of the real estate market have fared better than others. Single-family home prices increased year over year. However, condos in downtown Toronto have had a tough year. Nobody wants to buy them right now as people can work remotely. And most of the amenities that made downtown Toronto a happening place are temporarily closed during COVID times.
I don't think a housing crash is very likely. It largely depends on how quickly the Canadian economy recovers from COVID-19. If the vast majority of our population is vaccinated by September 2021 as the Prime Minister has promised, I think that will put us in relatively good shape compared to other countries. However, if the vaccine rollout doesn't go well and COVID is around for longer than anticipated, that's when I think we could see it affecting the real estate market in certain parts of the country.
But I don't think it's very likely we see a housing correction across the board. It seems that we're through the worst part of the Coronavirus pandemic. If we can make it through the winter, I think the real estate market will be in pretty good shape in the springtime. I wouldn't expect 2021 to be as good of a year as 2020 in terms of home sales. I would expect it to be a decent year overall, though.
As for renters, I certainly think we'll see some evictions, but I think the worst is over. Unless government money runs out and programs like the CERB end, I think renters will be fine for the most part. If you follow the advice mentioned earlier, you should be fine.
Now is the time to get your financial house in order. Contact us today to talk about credit counselling and other debt relief options that can start you on your debt-free journey.
Related to: The Housing Crisis Expert Round-Up